Help Your Clients Create a Customer Experience Worth Raving About With…
12 Questions to Ask Your Clients to Better Understand Their CX Vision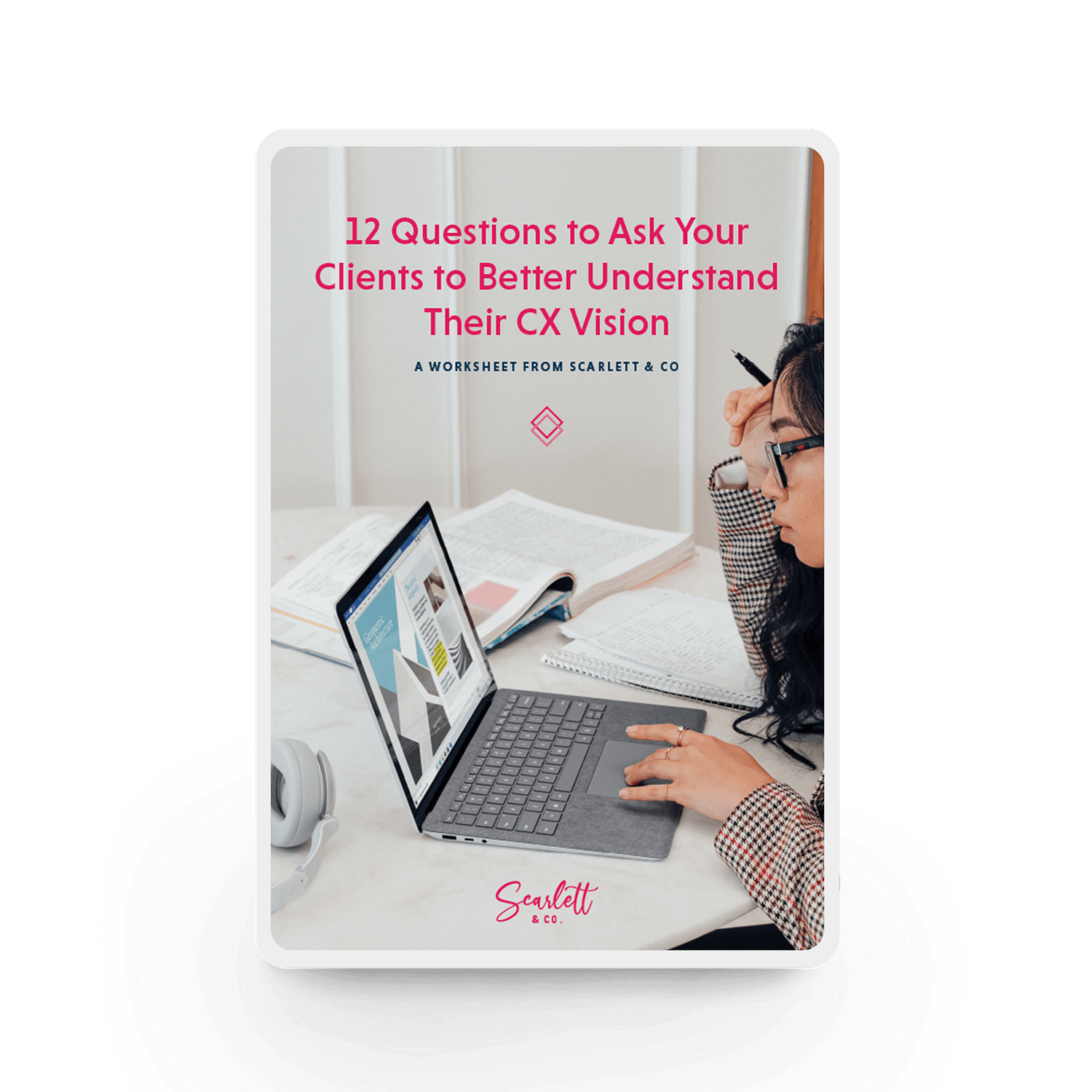 Creating a stellar customer experience is THE key to standing out in your industry and having people rave about your business to everyone they know.
The problem? Most business owners haven't really thought about their customer experience (CX) — what it is currently OR what they want it to be in the future.

This is where you come in!
As a service provider, you have the power to help your clients find clarity about the way customers experience their business.

With this resource from Scarlett & Co., you will be able to help your clients…



Step into the shoes of their customers and better understand what they're feeling


Pinpoint what is and isn't working with their current customer experience


Define how they want their future customers to experience their business
By asking these thought-provoking questions, you'll support your clients in articulating a clear CX Vision for their brand… Which is the first step to making it a reality!
We use cookies to offer you our services. By continuing to use this site you consent to our use of cookies as described in our
Privacy Policy
.
Another bonus? You'll sound like a real CX rockstar asking such insightful questions and begin elevating yourself as an expert in the eyes of your clients.


We use cookies to offer you our services. By continuing to use this site you consent to our use of cookies as described in our
Privacy Policy
.